The world awaits… we will help you discover it!

Established in 2001 in Lebanon, Straight Line Travel & Tourism is today a leading travel and destination management service company offering the widest choice of products and services in the market. IATA accredited, we are ranked number ONE in terms of sales in Lebanon for six consecutive years, with 4 GDS implemented.
Partnering with the French Embassy since 2015, we facilitate visa procedures to our customers travelling to France.
The key of our growth is our commitment in offering our customers superior and reliable services at competitive rate.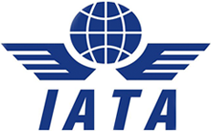 OUR MISSION
To provide customers with a host of innovative and value added services, delivered with the highest quality service.
OUR VISION
To promote business growth by improving our clients' performance, simplifying and streamlining the travel business. To anticipate and act upon the evolving needs of our customers, responding to them with superior cusotmer service, processes and technologies.
OUR GOALS
EXCEEDING CUSTOMERS' EXPECTATIONS
Create a service-based
company whose #1 mission
is exceeding customers' expectations.
SUSTAINABLE PROFITABLE BUSINESS
Develop a sustainable,profitable business.
ATTRACT & MAINTAIN CUSTOMERS.
Exist to attract and maintain customers.
IMPROVE QUALITY OF SERVICE.
Improve quality of service.
SEEK NEW AREAS
OF IMPROVEMENT
Seek new areas of improvement.
OUR VALUES
INTEGRITY
We believe interactions with our customers and employees must always be open, fair, respectful and honest.
EXCELLENCE
We distinguish ourselves through our strong commitment to improve and to inspire.
RESPONSIBILITY
We commit to fulfil the needs of the persons, the interested parties and the environment through our work, maximizing the company's resources.
LOYALTY
We are reliable and trustworthy in all our relationships.
RESPECT
We encourage harmony and warmth between persons, considering human diversity.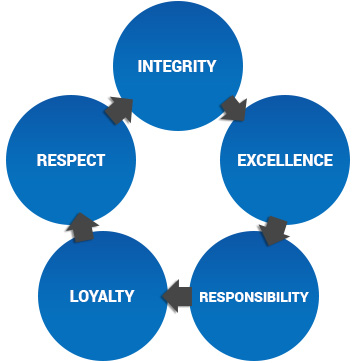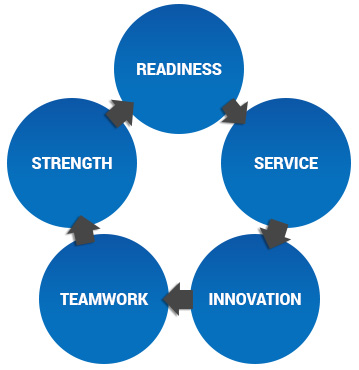 READINESS
We are prompt, proactive, careful and impassionate in complying with our tasks.
SERVICE
We provide our customers with personal attention, quality work and maximum value.
INNOVATION
We encourage thinking beyond conventional wisdom.
TEAMWORK
We work together to produce extraordinary results.
STRENGTH
We value our sole ownership as the provider of family tradition and the vision of building for the next generation. We aim to always exceed our financial goals and the expectations of our clients, and our colleagues. We build our human resources by giving exciting opportunities to our own people, and bringing aboard new people whose skills enhance and expand our already strong base. We're committed to grow together with our customers.